PLACE OF BIRTH: Schleiz, Germany
DATE OF BIRTH: 01 December 1995
HEIGHT: 185 cm
WEIGHT: 67 Kg
EYES: blue
HAIR: blond
LUCKY NUMBER: 19
RACE NUMBER: 19
HOBBY: Supermoto, BMX, Motocross
FAVOURITE CIRCUIT: Donington Park
FIRST WIN: Sachsenring 2013 / Yamaha R6 Cup
FIRST PODIUM: Hockenheimring 2011 / ADAC Junior Cup
WINS: 1
PODIUMS: 6


CAREER
2009: ADAC Minibike Cup  50 cc
2010: ADAC Junior Cup  125 cc
2011: ADAC Junior Cup  125 cc
2012: Yamaha R6 Cup  600cc
2013: Yamaha R6 Cup  600c4
2014: FIM Superstock 600 European Championship
2015: FIM Superstock 600 European Championship
2016: FIM Superstock 1000 World Cup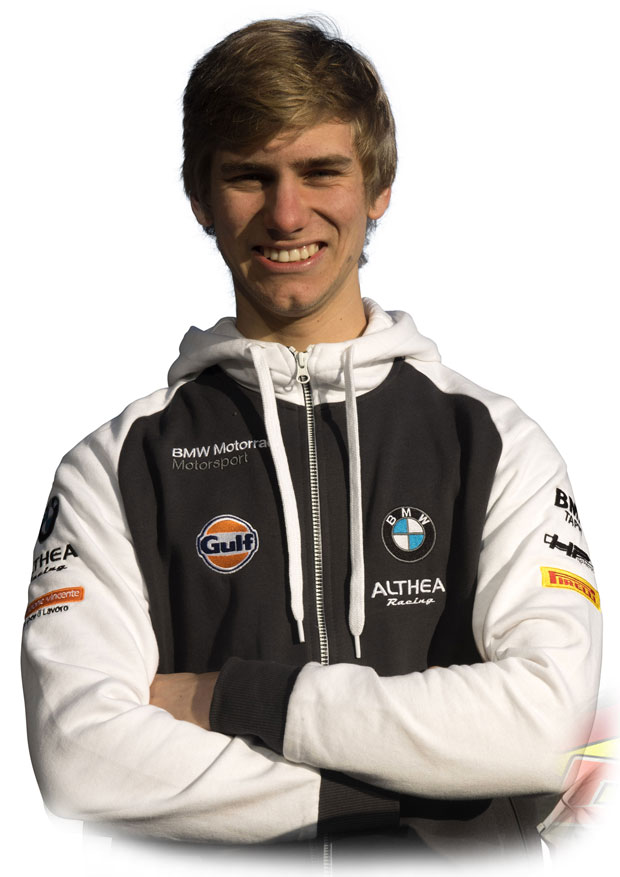 INTERVIEW WITH THE RIDER
How did your passion for the two wheels begin? When did you first approach motorbikes?
My brother started racing in 2003 when I was six years old. From then it was a normal thing for me to spend the summer at racetracks in Germany. I watched many races and more and more I wanted to ride by myself. Few years later, my dad bought a small Motocross bike. It was working really well and when I was 12 years we changed to the street bikes. On a small Go-kart track near my city, I was riding the 50 cc Honda NSR every weekend. In the same year I rode my first races and everything started.
When did you make your debut in a championship?
2009 was my fist complete season in the ADAC Minibike Cup with 50 cc bikes on go-kart tracks in Germany. In 2010 I went to the ADAC Junior Cup riding a 125cc Aprilia where I made my debut on road racing circuits. After the 2011 season I was too tall to step up to the moto3 class and I decided to go to the 600cc. My first year in the Yamaha R6 Cup 2012 was really hard. That was a big step for me and there were thousands of things to learn. My second season was much better. I finished 5 times on the podium and won the race at the Sachsenring. This season I finished 3rd in the overall championship. Me and my family decided to make the step to the STK600 European Championship in 2014. My team and I had some good top 10 results. The 2015 season starts really well. In Assen I make my careers best result with a 5th place. The rest of the season we had some big problems with the electronic and I couldn`t finish a lot of races. 2016 was my first year in the FIM Superstock 1000 Cup on the big bikes.

Brief chronological description of the season 2016
Many up´s and down`s in my first Superstock 1000 season. My best result was a 12th place in Donington Park. A lot of problems with suspension and electronics prevented us from better results. But I´m sure, with the right team and when everything is working well, I can be much further ahead.
What are your forecasts for the season 2017?
I never had the possibility to work together with an so professional Team like Althea BMW. The 2017 season is for me like a chance of a lifetime and I will give 120% to thank this with good results. I´m sure that the team can help me a lot to improve everything and I can learn so many important things to be a better rider. I want to show my true potential and can´t wait to start this new adventure.