Baz grits his teeth in race 1 in Australia
Phillip Island (Australia), Saturday 24 February 2018
An encouraging result for the Gulf Althea BMW Racing team in the opening race of the Superbike World Championship, which took place this afternoon at the Australian track of Phillip Island. Having unfortunately suffered a bad crash in yesterday's second timed practice session, Loris Baz gritted his teeth today to cross the line eleventh in race one.
Superpole 1: despite carrying a shoulder injury after yesterday's crash, and despite the fact he hadn't faced the SP since 2014, Baz nevertheless gave it his all during the brief qualifying session. Having put in a fresh tyre with ten minutes still on the clock, the Frenchman was able to record a short series of fast laps. Thanks to a best of 1'32.016, he closed this first Superpole of the season in fourth place, thus qualifying on the fifth row of the grid for race one.
SBK – Race 1: Loris got away very well from fourteenth on the grid, moving up into eighth place already through the first corners. Oscillating then between ninth and tenth during the initial part of the race, the Frenchman started to suffer more from around lap ten onwards, losing something of the rhythm he'd demonstrated early on. The final phase, however brought improvement to both his pace and position, with Baz crossing the line in eleventh position.

"A very tough race. Yesterday afternoon I could barely make any laps due to the pain in my shoulder. This morning it was a little better in practice but not by much, I just tried to save as much energy as possible for the race. In Superpole, I was able to set a good time, considering my condition. Then, in the race, I made a strong start and got up to eighth but many riders were passing me into turn 4, I was lacking the strength going into the right-handers. I tried my best to fight back and my pace wasn't that bad but the right-hand corners turns were a real problem. The bike performed well and I'm happy to score a few points but this really wasn't the start I'd hoped for. Tomorrow I will strive to finish top ten, I just hope I haven't strained my shoulder too much today."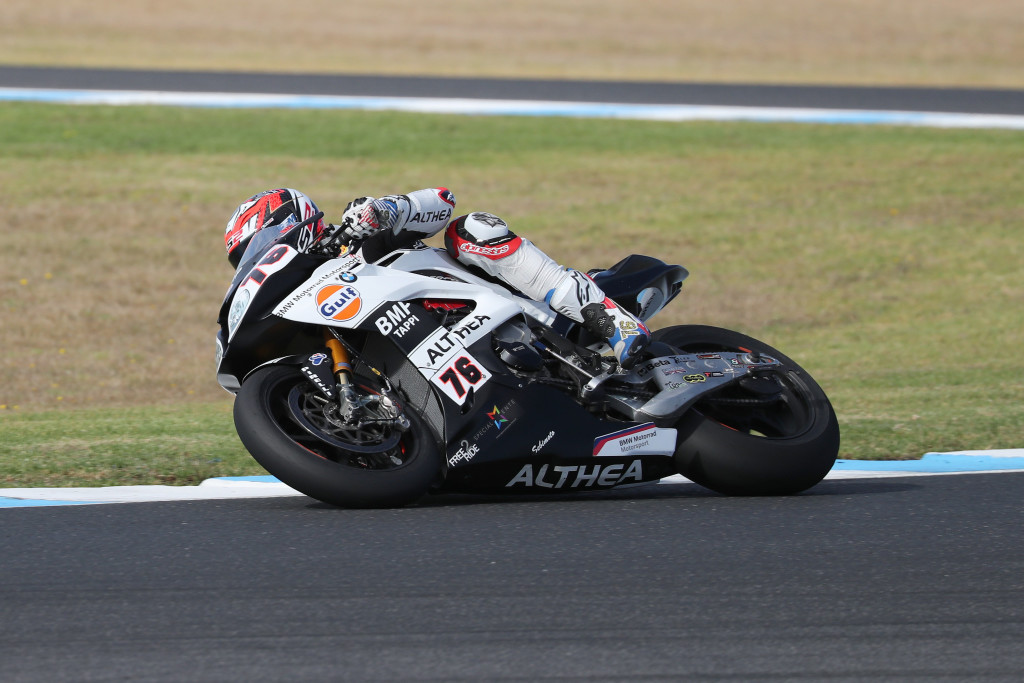 "It was a very difficult race due to Loris' physical condition. We were worried he wouldn't be able to complete it, but he was in fact able to, his rhythm slower than that of the leading group of course but sufficient to be able to hold off many riders. A really test of character and I'm very pleased with how he did; I'd like to congratulate him on the courage and sporting pride he demonstrated today. Tomorrow I think we'll more or less see a repeat of today's performance. If we can score a few points, we'll then head to Thailand with a much more competitive rider. The team has worked well and I'm pleased."