Gulf Althea BMW completes two-day test at Jerez
Jerez de la Frontera (Spain), Wednesday 24 January 2018
The Gulf Althea BMW Racing team and rider Loris Baz have concluded a two-day test session at Jerez de la Frontera with positive results. Also present on track was the team's young Superstock 1000 rider, Alessandro Delbianco.
Riding both yesterday and today, the Frenchman continued his apprenticeship with the BMW S 1000 RR, working hard with his technicians and making the most of the stable weather conditions. The team focused primarily on the German bike's settings and electronics.
Increasingly at ease on his BMW, Loris completed 77 laps yesterday and a further 84 today.  While Baz moved forward with the Superbike work programme, Delbianco continued to get to grips with the Superstock version of the BMW, making very good progress throughout the two days.
Although the team preferred to focus on other areas during these sessions, the lap times were nevertheless encouraging. Baz set a best of 1'40.707, Delbianco a 1'41.982 (after 62 laps yesterday and 58 today).
The Gulf Althea BMW Racing Team will be back on track this coming weekend (28-29 January) in Portimao, Portugal.

"The test has gone quite well, it's been full on but we've learned a great deal. I'm gradually getting to know the bike, the settings etc. and I'm quite pleased with the work we've got done here. I'm still struggling to lap fast with the fresh tyres and the soft solutions but I'm not particularly worried, it's early days. We hope to improve further at both Portimao and then in Australia of course."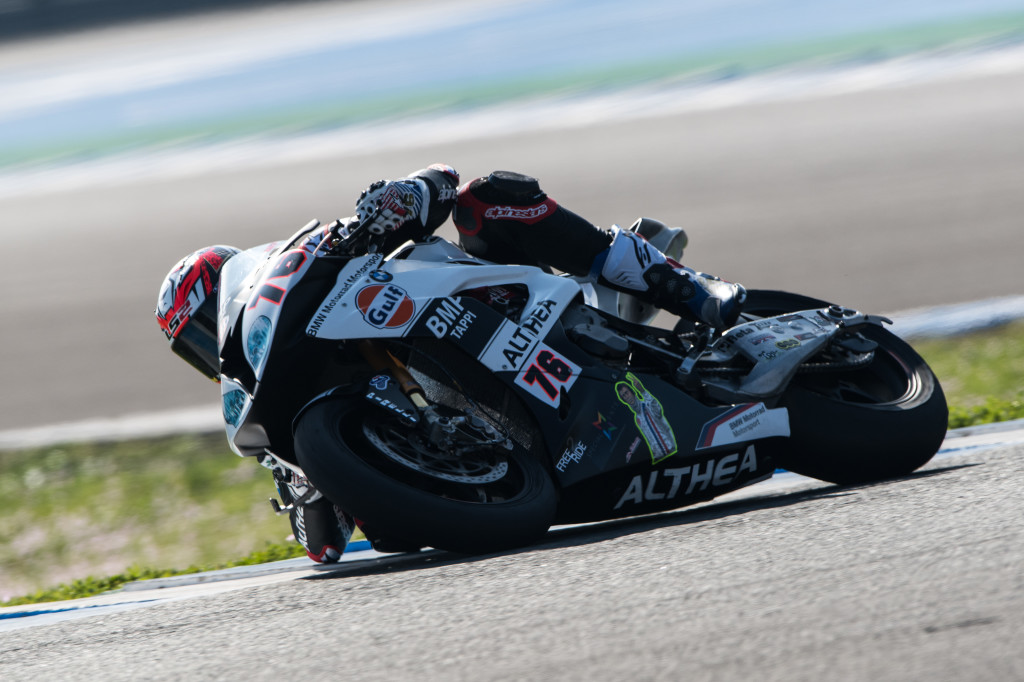 "I'm very pleased with how the test has gone. We've lapped well, maintaining a strong pace throughout the two days and setting a very fast time this afternoon. I thank the team and am working very well with the guys. We aimed to shave a few tenths off in each session and thanks to our work method we were able to do just that. A very positive test."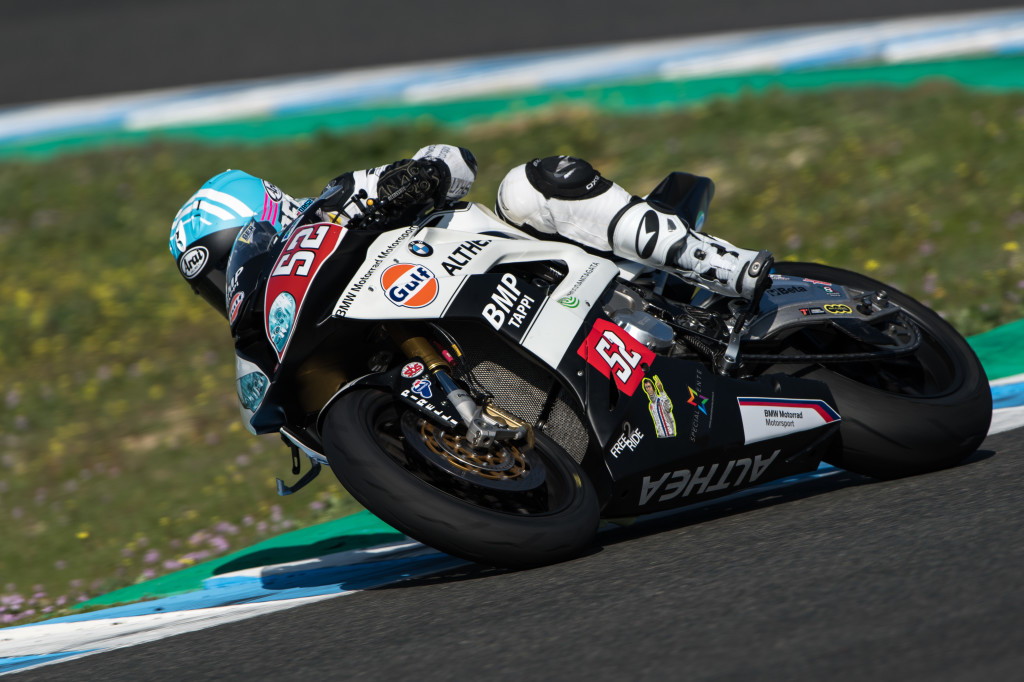 "This two-day session at Jerez has proved very positive in terms of Loris' approach to the bike and all those mechanisms that are new to him with respect to MotoGP, like the tyres for instance. Considering he worked with race tyres while others were out on qualifiers, lap times have been encouraging. We're pleased with the work completed, also in preparation for the upcoming Portimao test. As for Delbianco, he has surprised everyone, except perhaps me, by making very good and continual progress. Considering the big differences between Moto3 and the 1000 in terms of performance, weight etc., he's adapted very quickly to the bike and was even able to duck under 1'42 today. This result bodes well; we believe we've selected the right rider for what is a tough category."