Delbianco with Gulf Althea BMW in the 2018 Superstock 1000 championship
Rome (Italy), Friday 22 December 2017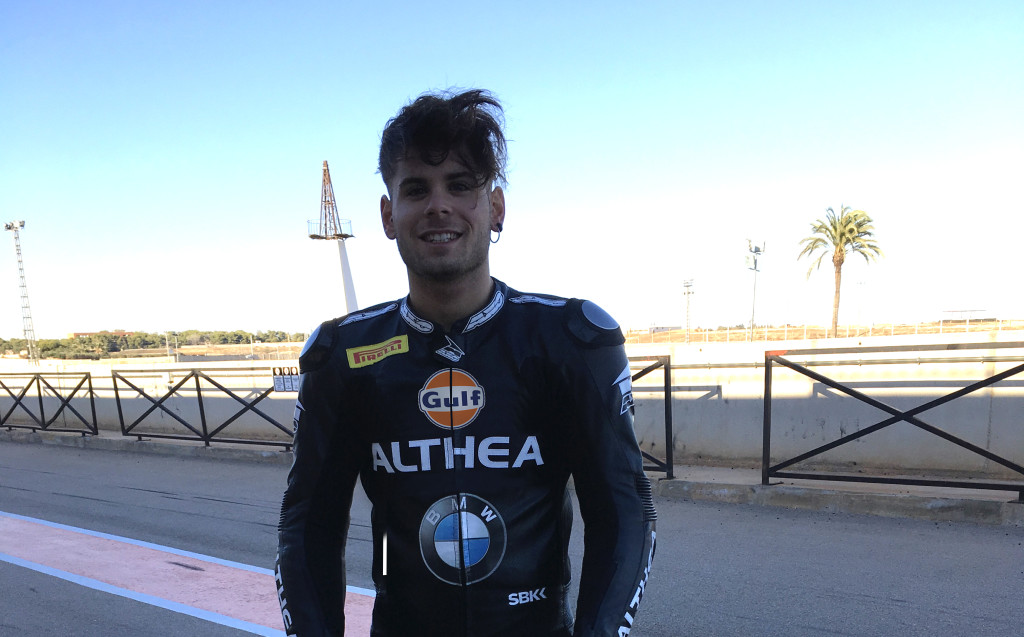 The Gulf Althea BMW Racing Team announces that Alessandro Delbianco will ride its BMW S1000 RR in the Superstock 1000 European championship in 2018.
The Italian squad, headed up by Genesio Bevilacqua, warmly welcomes the Italian rider ahead of the 2018 racing season, which will get underway on 15 April in Spain, at the Motorland Aragon circuit.
Born in Rimini in 1997, Delbianco began his journey in the two-wheeled work at 6 years of age. A path that saw him compete first with minibikes and pitbikes and, more recently, in the Moto3 class. In 2016 he won his first Moto3 race, in the Italian CIV series, at Mugello. Then in 2017, and despite a serious injury at the start of the season, he won two races and scored a further two podiums to finish the season in third place overall.
Delbianco and the expert technicians of the Gulf Althea BMW Racing Team will take on the competitive European championship with the right motivation, able to count also on the Italian rider's great determination. This will be the first time that Alessandro races with a BMW, but in the first tests held earlier this month at Cartagena, he was already able to get a feel for the bike's potential and adaptability, with very positive results. The Italian squad, already winners in the category with Davide Giugliano in 2011 and Raffaele De Rosa in 2015, will fly the flag for the Bavarian manufacturer as it aims high, ready to fight for the title.

"I'm proud to be able to announce this collaboration with Alessandro in a championship as significant as the European STK1000. I believe in this rider and can see an exciting competitive streak in him that will motivate me and the team to help him achieve a prestigious result. Many might consider this "a gamble" and perhaps it is… but I am confident he will surprise everyone, us too! I therefore welcome Alessandro as we once again confirm Team Althea's commitment to developing and training Italian Superbike riders of the future."

"I'm very pleased to begin this adventure with team Gulf Althea BMW. This will be the first time I race with a bike of this size and with a BMW and it will also be my first season competing in an international championship. As a result, I'm very proud to have been selected by Genesio Bevilacqua for this new adventure. Having said that, joining a team like Althea is almost a dream, I've always admired its riders and technicians and know I'll be able to learn a lot from them. I don't know many of the tracks of course but this doesn't worry me, in fact I see it as motivation to work even harder. I've already had chance to ride the bike, at Cartagena, and I must say that my first outing went well, a very positive experience. I can't wait to get back on track!"