Althea BMW concludes a tough weekend in Germany
Lausitz (Germany), Sunday 20 August 2017 
Althea BMW Racing Team has concluded round nine of the SBK World Championship at the Lausitzring in Germany but results unfortunately failed to meet with expectation. Jordi Torres crossed the line eighth in today's second Superbike race, Raffaele De Rosa fifteenth, while Marco Faccani closed the Stock1000 race in twelfth position.
Superbike – Race 2 – sixth on the grid thanks to his eighth place finish in race one yesterday, Torres lost a little ground off the line today, tenth through the opening stages. Ninth on lap nine, the Spaniard continued to push to close the gap, earning another position in the latter stages to eventually cross the line eighth.
Like yesterday, De Rosa immediately made up a couple of places, lapping twelfth through the first laps. Thirteenth by mid-race, a constant pace saw the Italian hold that position for the best part of the race, before crossing the line fifteenth.
STK1000 – Race – eighth on the grid, Faccani was ninth through the first laps. Moving into eighth on lap five, Marco unfortunately came into contact with another rider on lap seven, losing several positions and dropping back to 16th. Working hard to catch up, the Althea BMW rider passed a number of riders through the final stages to finish the race in twelfth place.
After nine rounds of the championship, Torres lies ninth in the standings with 109 points while De Rosa has 31 points, to position 18th.  In the Stock1000 category, after six rounds, Faccani is fifth with 56 points.

"The race didn't go too badly. The bike and I both had to give it our all. The pace was insane though and we struggled to keep up. I was able to remain close to, but not right up with the group immediately ahead of me. I had fun and can say I did my best anyway. The bike wasn't turning as I would like or like the bikes of the fastest guys. We'll continue to work to try and be more competitive at Portimao."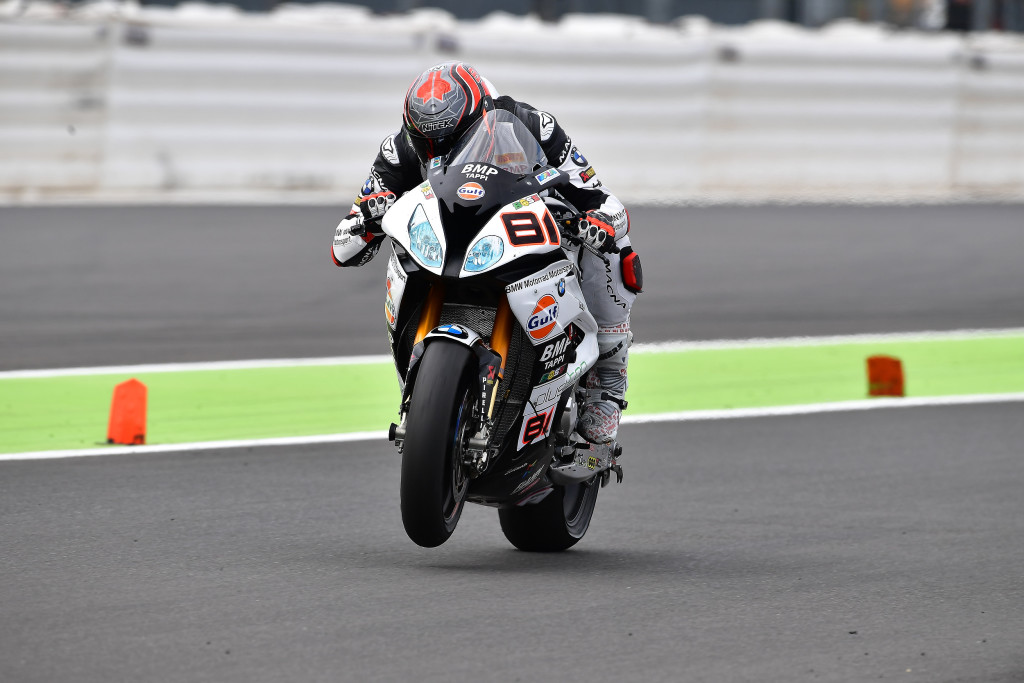 "I was able to hold my position at the start and then make up a little ground. On lap six though I had a problem through turn 9 and almost crashed. From there on in there was some strange sliding that meant I struggled to ride the bike – it was really tough to reach the end. We've looked at the data and there's something not right so we need to take a closer look there. I'm sorry as we'd worked well all weekend and it was a pity not to take a good result today. We have to stay strong and continue to work hard."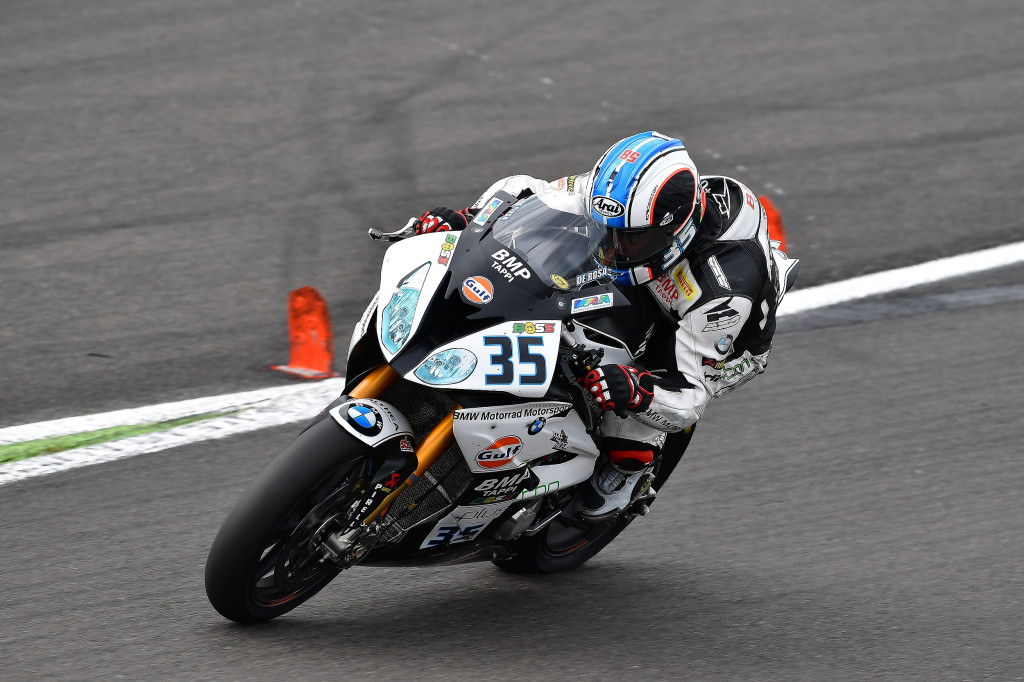 "Clearly I'm not pleased with today's result. I was battling with Fritz but unfortunately we made contact mid-race and both lost a lot of positions. These things can happen in racing but I'm not happy of course. We'd worked well in practice and I had a good feeling with the bike – after that 'incident' I was even able to set some very fast times, but it was too late by then. I'm sorry and hope to make up for this at Portimao."