Phillip Island (Australia), 23 February 2016
Against the stunning backdrop of the Phillip Island track in Australia, the Althea BMW Racing Team has concluded two days of testing immediately prior to the opening round of the Superbike World Championship.
Yesterday brought positive results for the two riders Jordi Torres and Markus Reiterberger, despite the unstable weather conditions with light rain showers interrupting both sessions, an air temperature of 24°C and 28°C track.
Initial work completed on the S 1000 RR bikes focused on corner speed considering this particular track and its fast turns.
Overnight rain and a more slippery track, as well as very hot weather accompanied by wind meant very different conditions today (38°C air, 41°C track), which caused several riders, including the Althea men in the morning session, to crash.
While Markus Reiterberger only really scraped his left elbow, Jordi Torres, who fell at the same corner (Turn 2), suffered a serious blow to his left elbow though fortunately it only required treatment and not surgery. Both riders were thus able to take part in the day's second session.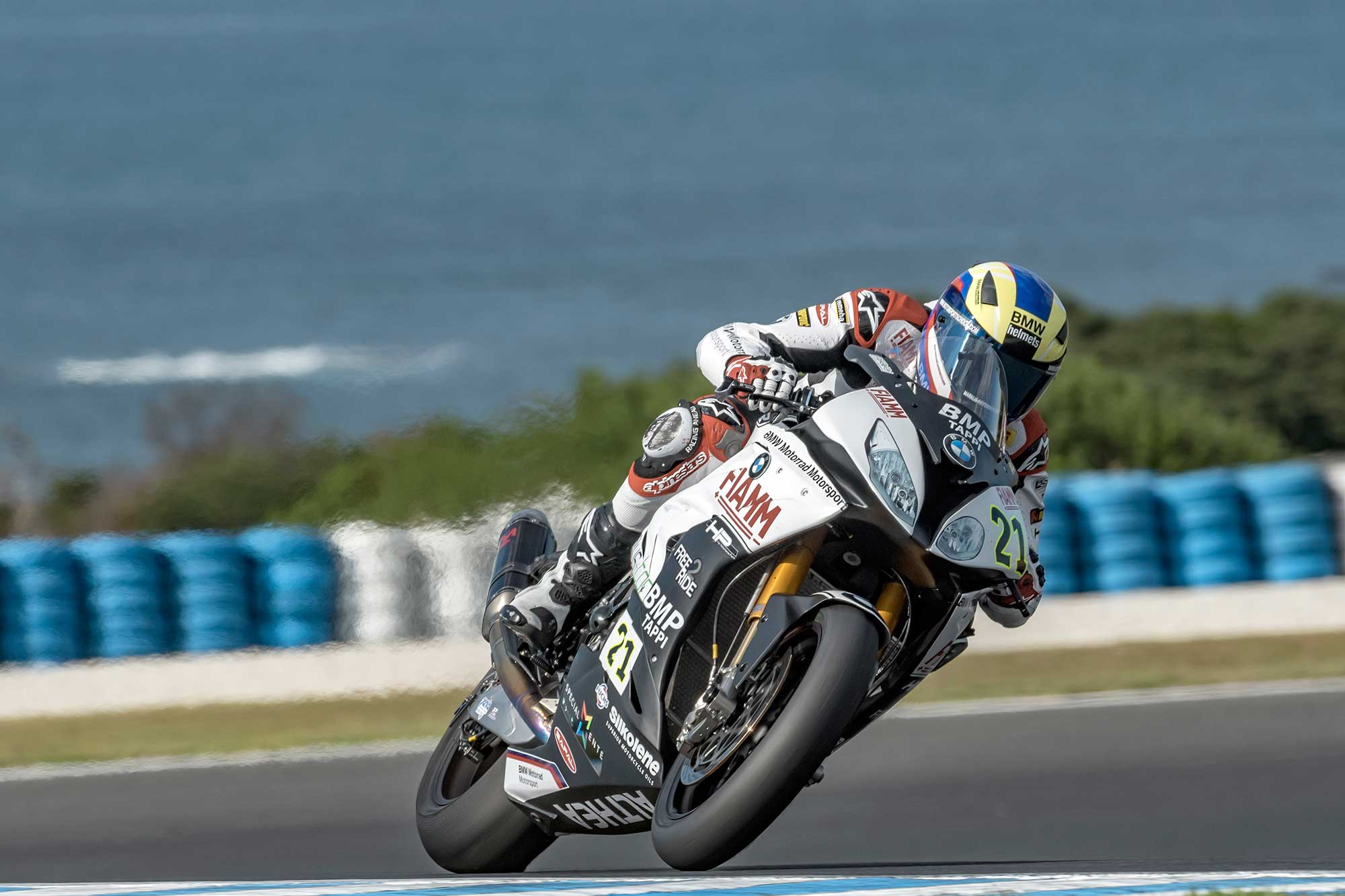 "Yesterday was my first experience at this track and I quickly got to grips with the layout. It's easy to learn but not so easy to go fast right away, in the end I was down in eleventh but the gap from first place was only 8 tenths (1'31.928).
Today was a difficult but important day, because we learned a lot testing new technical solutions on the bike, particularly in terms of electronics and chassis. The setting was not right but it allowed us to understand which path to take. I didn't expect to crash and afterwards I didn't feel very comfortable; then we changed the suspension and I closed the second session in fifth place and this has given me a morale boost ahead of the race weekend."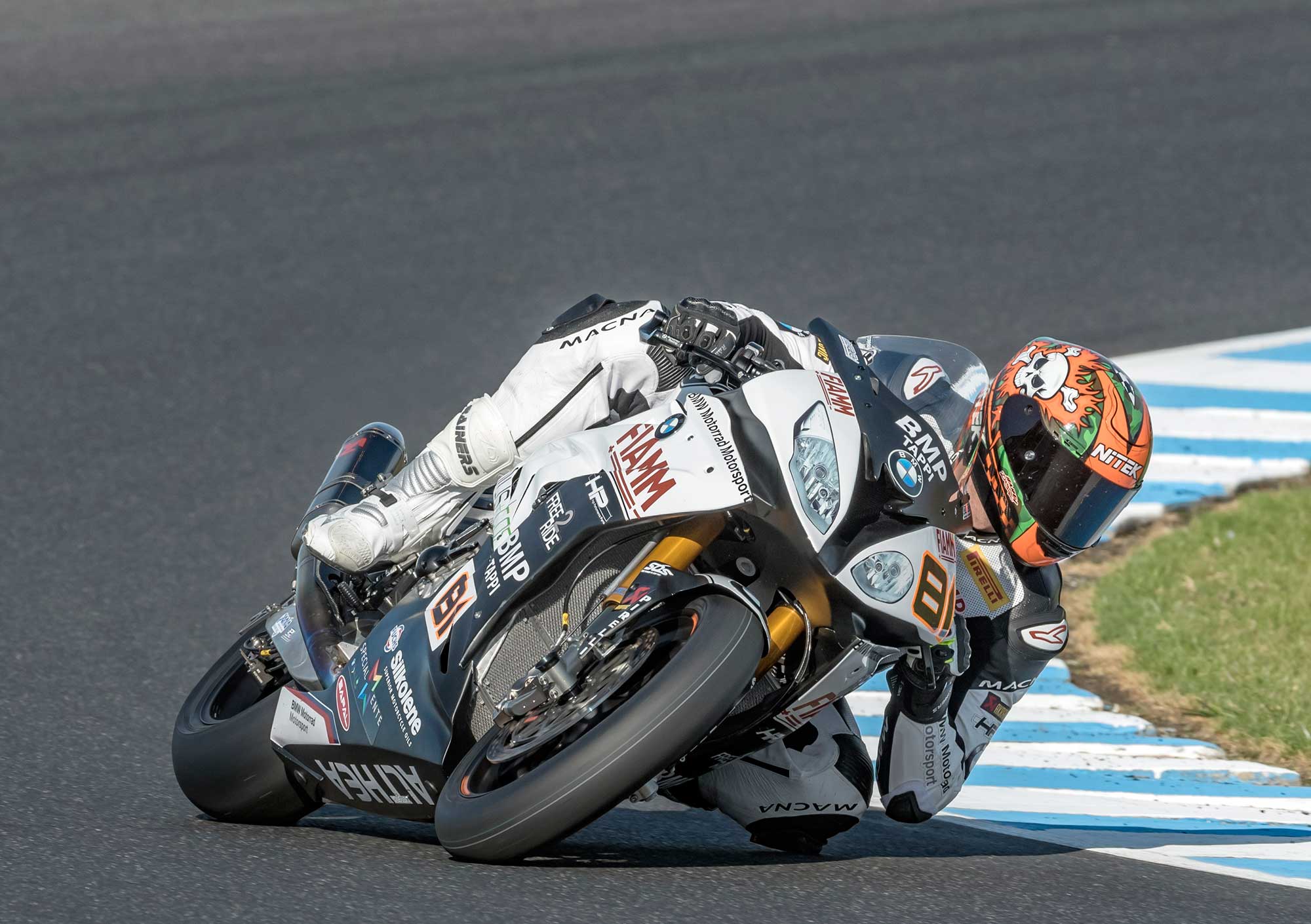 "Yesterday we completed many laps and were able to learn a lot thanks to the information that the bike gave us. It was a solid test day that I finished in third position overall (1'31.526).
Today the track conditions were very different to yesterday and we had a lot of work to do. It was hotter, there was less grip and in the end I crashed – we still need to understand how that happened. When you're getting to know a bike, you test things step by step and look for the limit… And sometimes a crash is how you find that limit! Anyway, I got back on the bike for session two and closed the test in sixth place overall.
With regard to one race on Saturday and another on Sunday, I'm not sure how it will go, having a night between the two. It's a new experience and we'll deal with it. All I know is we have one less session that would have been useful to me. I liked having both races on a Sunday, but we'll see how this new formula works."

"There are always a lot of risks involved in the opening round at Phillip Island and today's crashes also involved our two riders. Fortunately, both Markus and Jordi, who crashed at Turn 2, will be able to take part in this weekend's races.
The team, together with the engineers, further refined the chassis solutions that we tested previously with positive results, allowing our riders to build their confidence with the BMW S 1000RR bikes, which are gradually becoming more familiar and easier for them to interpret.
The lap times recorded by both riders, accidents aside, are indicative and show we are moving in the right direction, giving the engineers and riders a confidence boost.
Personally speaking, and having experienced so many wins at this track, I am once again excited and full of expectation."